Full Sponsor Management Database to store and maintain Sponsor info.


Sponsor Logo Storage (For T-Shirts and such.)


Sponsor Donation Tracking And History.


Sponsor Brainstorming Feature (For easily capturing a list of potential event Sponsors.)


The ability to separate Sponsors by event.


The ability to assign team members to Sponsors (To help delegate leg work and prevent duplicate effort.)


The ability to update Sponsor status.


The ability to run Sponsor reports.


Automatic team notifications of Sponsor donations (To share the good news!)


Easy mobile links to Sponsor addresses, phone numbers and email addresses.


Built-in document center for sharing documents.


The ability send and track Sponsor "Thank You" messages.


All features easily accessible through any computer or mobile device.


And much, much more!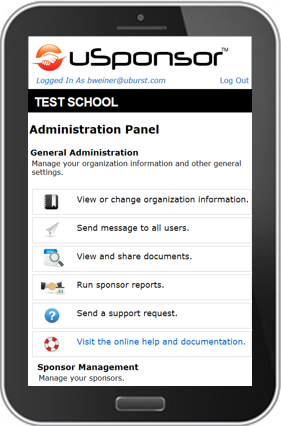 Admin Panel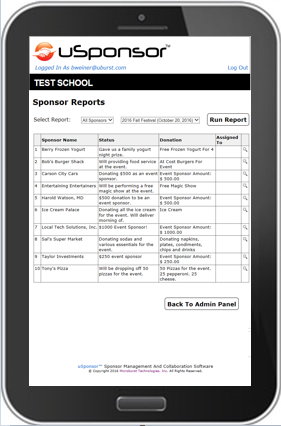 Sponsor Reports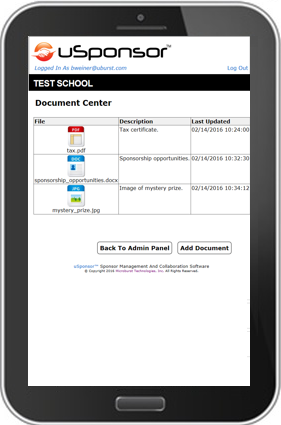 Document Center