General Information


About Our Store

Strubu Sports was founded in early 1886 when Abraham Q. Strubu opened the first of a chain of ice fishing supply stores in Northeast Florida. Business was terrible, and burdened with debts, Abraham decided to convert his stock into assorted sports paraphenelia. The Strubu mania was borne when a large New England distributor got wind of Abraham Strubu's patented fishpucks, (hockey pucks made with old fish parts) and quickly took to marketing the item to Canadian interests. To this day, Strubu Sports offers high quality sports merchandise and goods to nations around the world. Our friendly service is unparalleled, and our goods are of the highest caliber. 'You can't better do, with a Strubu!'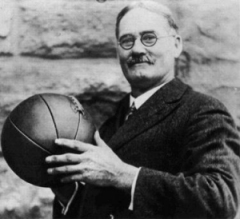 The Upstanding Abraham Strubu




Shopping In Our Store

Use the Category Selection and Search Forms that are located in the upper right of each store page to browse around our store and look at our products. To select any items for purchase, simply choose any options that are available for the product and then press the ADD button to ADD the item to your shopping cart. Select View Cart at any time to review the items that have been added to your shopping cart. Select Place Order when you are done shopping and wish to complete the order process online. We accept Visa, Master Card, and Checks made payable to Our Store.


Store Security

Our store uses the industry standard Secure Sockets Layer (SSL) encryption protocol to encrypt communications and ensure that your personal and payment information safely and securely gets from you to us.